At Harper Digital, we believe in your business.
You started out with a dream & built it into a reality. We make it our business to empower you with the tools you need & the success you deserve.
Our digital marketing agency takes a comprehensive approach to your business needs. We delve into your unique value proposition, gaining a deep understanding of what sets your brand apart. Based on this understanding, we design and execute digital marketing strategies that yield measurable results.
With our friendly and experienced team, you'll have the opportunity to take your business to the next level. As a Google Premier partner, placing us among the top 3% of agencies, you can trust us to help you achieve your goals.
Google Ads
Your customers are on Google. And we know what they're searching for. Google Ads allows you to connect with your audience and maximise your company's visibility in the moments that matter.
Social Media Ads
Meta, LinkedIn, Pinterest, TikTok
Build your brand across multiple social networks. We have the know-how to reach your target market where they spend time online.
Programmatic Ads
Target your audience at all stages of the buying cycle with precision, using data-driven digital campaigns across the entire internet.
Search Engine Optimisation
Refine your digital strategy, content, and marketing materials, to maximise SEO and drive more traffic to your website and blog.
Website Development
Turn your website into your best marketing tool with SEO optimisation, smart designs, and user-friendly interfaces.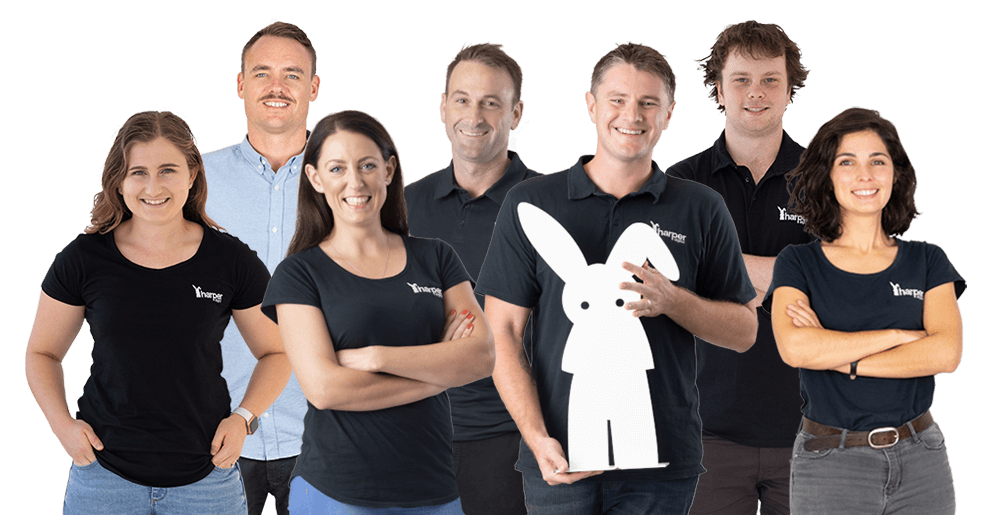 We love working with people just like you.
Are you a business owner or marketing manager looking for help? You'll need a digital marketing agency that knows where to find your customer online and how to correctly address their pain points.
At Harper Digital, we have the experience, know-how and analytical tools required to deliver high-performing digital marketing campaigns. We work to showcase your business's unique selling points at every touchpoint in the customer journey.
Our team of experts work with you to increase brand awareness, generate leads, and everything in between. We'll build you a powerful and intelligent marketing strategy that will reap real results — for your team and your customers.
Why choose Harper Digital as your digital marketing partner?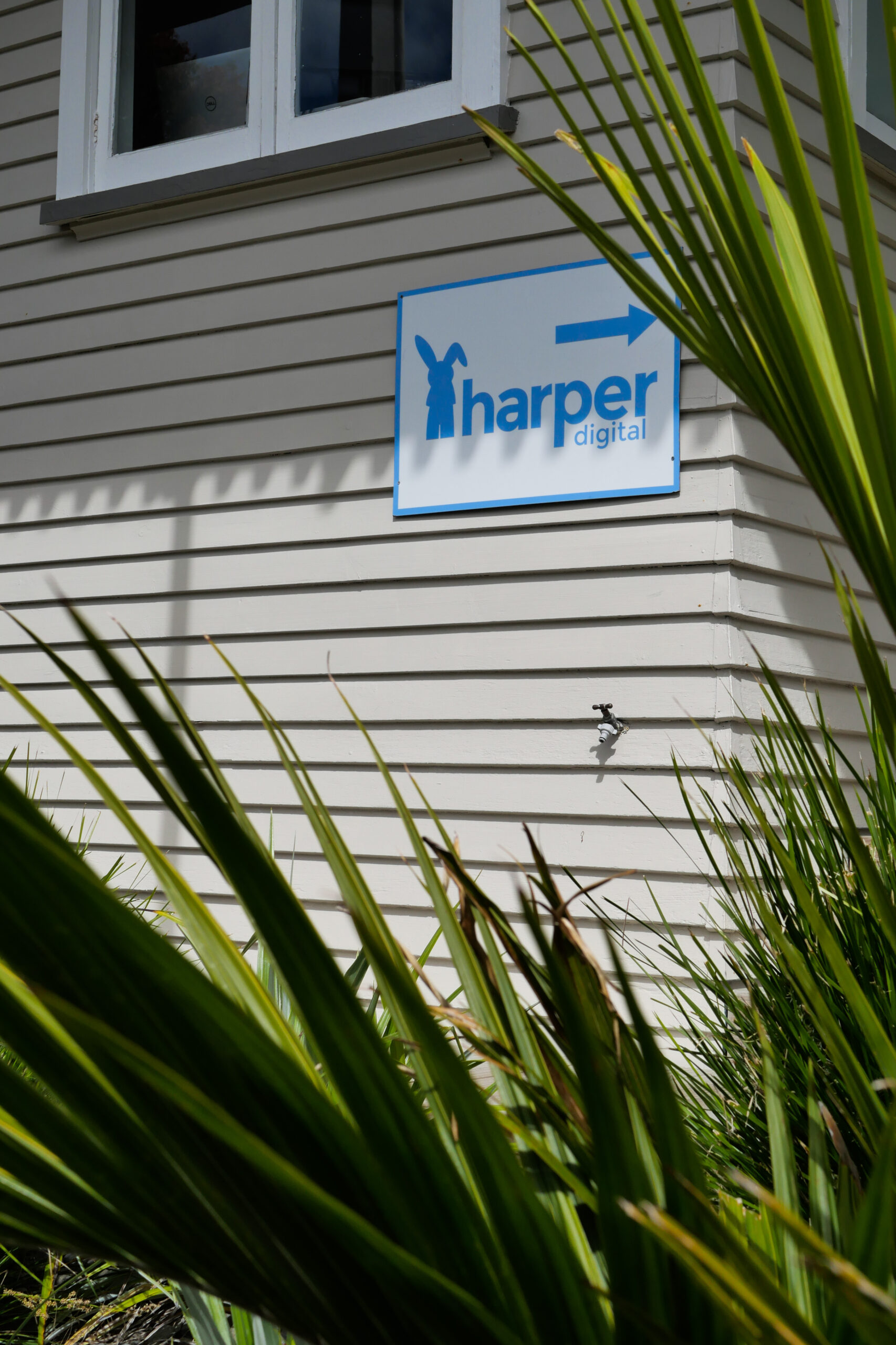 100% NZ-owned Digital Marketing Agency
We're proud to be NZ born and bred. We've been locally owned and operated since our business began in 2016, so we understand the local market and know how to speak to your customers.
New Zealanders have a unique mindset. We love to find ways to help you connect that don't compromise on the authenticity that we value.
We help your business perform better online
Learn where to invest your marketing dollars to get the best bang for buck.
With a proven track record of managing high-performing digital campaigns, we deliver results that help Kiwi businesses grow.
We'll optimise your business's online presence, guiding you to achieve maximum ROI.
Measure results to manage performance
Accurate measurement of marketing impact creates opportunities for smarter investment. Our highly skilled data analytics team can configure and track the actions that matter to your business: online sales, phone calls, enquiry forms and more.
Enjoy 100% visibility of your results with our live reporting dashboard available 24/7.
With guidance from your dedicated Digital Account Manager, you'll use these insights to make smarter, faster business decisions.
Our people and experience are second-to-none
Our local team of digital marketing experts know how to deliver results for your business. Come and meet the people who actually do the work, and you'll see why Harper Digital is consistently rated among the top Digital Marketing Agencies in NZ.
Don't take it from us
Here's what our happy clients have to say
Early Learning Centre
"Harper provide an excellent service. Their team are really knowledgeable and expert at digital marketing and they have helped our business to grow in ways we never could on our own."
Interior Design Company
"Our business has always been passionate about creating stunning living spaces, but we knew that without a strong online presence, the business was missing out on a world of opportunities. That's where Harper Digital stepped in and transformed the way the company operates online."
Beauty & Wellness Brand
"I am thrilled to share my exceptional experience with Harper Digital. Their unparalleled expertise and dedication have consistently led to remarkable revenue growth month on month. Unlike previous agencies we've worked with, who seemed focused solely on increasing our spend and not making the effort to understand our business, Harper Digital's performance-driven approach has truly transformed our online presence."
Landscaping Business
"Fantastic experience with Harper. They have really supercharged my business and I couldn't be happier with the results. The team are friendly and knowledgeable and have given great advice on how to progress the business. Highly recommend!"
Podiatry Clinic
"I have been very impressed with my dealings with Harper Digital. Our website traffic has doubled in the first month and all metrics are looking promising! They have been fantastic to deal with, they listen to our needs and are very proactive.. highly recommend :)"
Curtain Cleaning Company
"Honestly, I am just blown away by your energy and you enthusiasm to get the job done. I have not experienced this previously. Very, very impressed. Thank you so much, and please passo nmy thanks to your team. Happy Day."
Our simple step by step process
We meet with you to understand your business goals and specific needs. This initial conversation ensures that we're aligned with your vision and can build a strategy tailored to you.
We conduct an in-depth analysis of your industry, competitors, and current digital presence. This research helps us create a tailored approach that aligns with your unique objectives.
We present a customised digital marketing strategy to you, outlining specific campaign structure, budgets, and KPIs. This proposal ensures we're both on the same page before moving forward.
We begin hands-on implementation: configuring tracking, building campaigns and crafting content. Our ongoing monitoring enables real-time adjustments to drive results for your business.
We provide regular updates on campaign performance and hold periodic reviews with you. This collaborative partnership ensures our efforts align with your evolving business needs and goals.
Claim your free digital strategy session:
Want to know how to get the most out of your web presence? Book a free 30 minute strategy session and digital audit with one of our experts.