Cut through the noise, find new customers and rapidly grow your business.
Facebook and Instagram advertising offer a powerful way to connect with your audience in the places where they spend the most time online.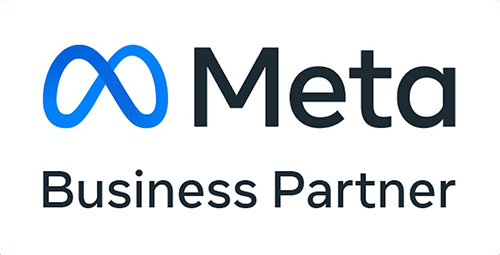 What is Facebook advertising?
What began as a clunky social media platform has evolved into one of the busiest marketplaces on the Internet. Facebook is the second most downloaded app in the world, the third most visited website and home to more than 3 million users in New Zealand alone. Combining this with Instagram's audience of over a billion monthly users worldwide, Facebook and Instagram advertising is a potent marketing channel for visually expressive brands.
With Facebook ads, you can create highly targeted campaigns to promote your business to your audience based on very specific demographic and behavioural data. Using Facebook's advanced advertising system, you're able to target deeply segmented audiences based on age, income, interests, shopping habits, device usage and much, much more.
Campaign Types
Facebook advertising includes a variety of different campaign types depending on your marketing goals. We're able to tailor a campaign based on very specific objectives including:
Brand Awareness
Engagement
Website Traffic
Lead Generation
Online Sales
Formats
Facebook and Instagram offer a wide range of visual ad formats to help you showcase your business in the best possible light. Generate maximum engagement from your audience via:


Image Ads



Carousels



Video Ads



Shopping Ads



Slideshows



Lead Form Ads



Messenger Ads
Placements
Facebook and Instagram ads can be displayed in a variety of places, including the News Feed, Facebook Marketplace, Instagram or Facebook Stories, Messenger, the right-side column of Facebook on desktop and on partner sites across the network.
Get your brand in front of the right eyeballs with Facebook & Instagram advertising.
Get in touch for a no-obligation strategy session.
Who should use Facebook and Instagram ads?
Facebook and Instagram advertising allow you to reach the people who are most relevant to your business. Given the extremely broad user base, just about every business can benefit from advertising on Facebook and Instagram, regardless of industry, company size and marketing budget
1. Expand your reach
Facebook and Instagram are truly massive digital arenas with a combined user base of more than 3.85 billion – that's roughly half the population of Earth. Advertising on these channels gives you the opportunity to expand your reach and grow your online presence substantially faster than organic methods.
2. Scale ad spend
You don't need a huge advertising budget to get started. Facebook and Instagram ads can be tailored to suit any budget, making them a cost-effective option for businesses of all sizes.
Scale your ad spend according to the needs of your business and stay on top of the advertising budget with an accounting spending limit.
3. Measure your results
Take the guesswork out of advertising. Both Facebook and Instagram provide powerful measurement tools that offer valuable insight into campaign performance.
Based on this information, we'll continuously refine your campaigns to ensure your ads are delivering maximum ROI. Based on this information, we'll continuously refine your campaigns to ensure your ads are delivering maximum ROI.
Why choose Harper Digital as your Meta Business Partner?
Here at Harper Digital, we combine smart technology with local digital expertise to create high performing ad campaigns.
Want to know if we'll be a good fit? Here are just some of the benefits of joining forces with us:
Facebook and Instagram advertising specialists
We're proud to be an official Facebook Marketing Partner, a badge of honour that Facebook awards to companies that manage advertising campaigns on behalf of other businesses.
As Facebook puts it:
"Facebook Marketing Partners are companies that Facebook has vetted and badged for their expertise. They have the experience to help grow your business – from running ads, to selling products, to engaging with your customers."
With hundreds of Facebook and Instagram success stories under our belts, we know exactly what it takes to plan, deploy and manage high-performing advertising campaigns.
Your goals are our goals.
To make sure we're all on the same page, we provide you with a dedicated marketing advisor to help you get the most out of your ad campaigns.
We'll work with you every step of the way to understand your unique marketing objectives and design, implement and maintain compelling Google Ads that resonate with your audience.
Want to check in on how your ads are performing?
Our transparent reporting system provides detailed insight into your ad campaigns and how your business stacks up against the competition.
Use the data to tweak your ads, take advantage of new keywords and plan future campaigns.
Where will your company be in three months? Six months? Two years?
We know predicting future growth can be tricky, which is exactly why we offer our Google Ads services on a no-contract basis. Enjoy the certainty and flexibility that comes with knowing you're free to leave whenever you feel like it.
Our simple step by step process
1. Initial strategy session
We'll sit down with you to get a better understanding of your business and your marketing objectives.
We'll pick your brains about the products and services you want to promote, the challenges you face and your current marketing mix.
Next, we get stuck into the research. After identifying  the best marketing mix for your objectives and auditing your current Google Ads campaigns (if applicable), we'll
suggest a marketing budget and present you with a proposal. We'll also discuss expectations and agree on when to launch your campaign.
Your campaign has been launched – congratulations! We'll continue working behind the scenes to ensure your marketing campaigns are performing well. Your dedicated Marketing Advisor will work with you and your team to guide your digital marketing strategy and help you understand what the numbers mean for your business.
Claim your free digital strategy session:
Want to know how to get the most out of your web presence? Book a free 30 minute strategy session and digital audit with one of our experts.