Every second, Google receives more than 60,000 searches.
That's 3.6 million searches a minute, 216 million searches an hour and more than 5 billion searches every single day.
No matter how you cut it, that's an enormous audience. But enough with the numbers – let's talk about how you can take advantage of it.
What is Google Ads?
Your customers are on Google. And we know what they're searching for. Google Ads allows you to connect with your audience and maximise your company's visibility in the moments that matter.
Formerly known as Google Adwords, Google Ads is an advertising platform that operates on a pay per click (PPC) model. That means you're charged a small fee whenever someone clicks on your ad, which is usually a small price to pay for driving a warm lead to your website.
Google Ads are displayed all across the web. Exactly where your ad will appear depends on the advertising network you use:
When you advertise on the Google Search Network, your ads appear across a range of search-related websites and apps, including Google, Google Play, Google Shopping and Google Maps.
For example, when a user searches Google for something relevant to your business or niche, your ad might be displayed prominently at the top of the page above the organic search results.
The Google Display Network is a collection of over two million sites that reach more than 90 percent of global Internet users.
When you advertise on the Google Display Network, your ads appear on relevant
advertising-supported websites, including YouTube, Gmail, Blogger and many other
major sites.
Want to know more about how the different Google Ads networks could work for your business?
Get in touch for a no-obligation strategy session.
Why invest in Google Ads?
1. Unlock instant results
Whoever said "good things take time" had obviously never heard of Google Ads.
One of the biggest advantages of Google Ads is that the results are more or less immediate. Whereas it may be weeks or months before you start seeing results with organic SEO, Google Ads start generating traffic as soon as the campaign is approved.
Many businesses take a two-pronged approach, using Google Ads to capture impressions and clicks in the short-term while developing their long-term SEO strategy.
2. Create ad campaigns on any budget
Looking to make the most out of your advertising budget?
Google Ads can be tailored to any budget, making them a cost-effective option for startups and major corporations alike. Once you've exhausted your budget, your adverts are no longer displayed, meaning you'll never be stung with any unexpected fees or charges.
Scale up the budget during times of growth, or rein in the advertising spend in when you need to consolidate.
3. Tap into the power of remarketing
The web is packed with casual browsers who might have shown an interest in your business but drifted away before they could make a purchase.
Google Ads allows you to reconnect with these window shoppers and give them the nudge (say, an offer for free shipping or a limited time discount) they need to return to your website and complete their transaction.
4. Compete with the big players
The price of traditional advertising prevents smaller businesses from competing with larger enterprises. Google Ads provides a more level playing field and allows businesses of all sizes to attract the attention of prospects.
While an international chain might have a larger ad budget than a local startup, Google Ads ultimately gives both companies access to the same advanced features and the same exciting opportunities.
5. Measure your results
Measurability is the name of the game when it comes to digital marketing, and Google Ads serves it up in spades.
The advertising platform tracks a wide range of metrics, which allow you to see, at a glance, how your campaigns are performing. We use this data to continually hone your ads to ensure your campaigns are delivering the best ROI possible.
Why choose Harper Digital as your Google Partner?
Here at Harper Digital, we combine smart technology with local digital expertise to create high performing ad campaigns.
Want to know if we'll be a good fit? Here are just some of the benefits of joining forces with us:
We live and breathe Google Ads. But you don't have to take our word for it. Take Google's.
Harper Digital is a proud recipient of the Google Premier Partner badge, a title that Google awards to companies it trusts to handle Google Ads. In the words of Google, "The badge recognizes companies we trust to help you succeed on the web with our products."
The badge isn't handed out to just any old advertiser. To earn this distinction, you must be able to continuously meet the notoriously high standards set by Google. To become a Premier Partner, a company needs to demonstrate extensive Google Ads experience and a high level of success in client revenue growth.
Our Premier Partner badge is living proof that Google trusts us as Google Ads experts.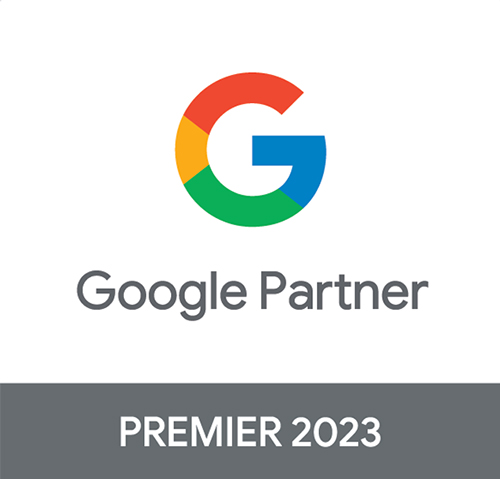 Your goals are our goals.
To make sure we're all on the same page, we provide you with a dedicated marketing advisor to help you get the most out of your ad campaigns.
We'll work with you every step of the way to understand your unique marketing objectives and design, implement and maintain compelling Google Ads that resonate with your audience.
Want to check in on how your ads are performing?
Our transparent reporting system provides detailed insight into your ad campaigns and how your business stacks up against the competition.
Use the data to tweak your ads, take advantage of new keywords and plan future campaigns.
Where will your company be in three months? Six months? Two years?
We know predicting future growth can be tricky, which is exactly why we offer our Google Ads services on a no-contract basis. Enjoy the certainty and flexibility that comes with knowing you're free to leave whenever you feel like it.
Our simple step by step process
1. Initial strategy session
We'll sit down with you to get a better understanding of your business and your marketing objectives.
We'll pick your brains about the products and services you want to promote, the challenges you face and your current marketing mix.
Next, we get stuck into the research. After identifying  the best marketing mix for your objectives and auditing your current Google Ads campaigns (if applicable), we'll
suggest a marketing budget and present you with a proposal. We'll also discuss expectations and agree on when to launch your campaign.
Your campaign has been launched – congratulations! We'll continue working behind the scenes to ensure your marketing campaigns are performing well. Your dedicated Marketing Advisor will work with you and your team to guide your digital marketing strategy and help you understand what the numbers mean for your business.
Claim your free digital strategy session:
Want to know how to get the most out of your web presence? Book a free 30 minute strategy session and digital audit with one of our experts.